Neustadt 57, Prenzlau
The building project involves the construction of a new apartment building, consisting of a front house and a rear annex. Altogether 13 new rental apartments have been created, of which nine are in the 3-storey front house and four in the 2-storey annex.
Access to the buildings is barrier-free via two staircases. A lift in the front building is also planned. Three 2-room flats, two 2.5-room flats, seven 3-room flats and one 4-room flat will be built. Each apartment has a terrace, a balcony or a loggia, which face the garden. The ceiling heights in the new flats are approx. 2.75 m.

The front building has a partial basement. In addition to the cellar storage rooms for all 13 flats, the basement contains general rooms for house service connections, heating, prams and bicycles. The basement will also be accessed by the lift.


One parking space is provided for each apartment, and they are grouped together at the rear of the property. Access is via the central passageway at the front of the building. The rear part of the plot also provides additional bicycle parking, playing facilities for small children and the central location for
the rubbish bins.
Apartment 1 - LET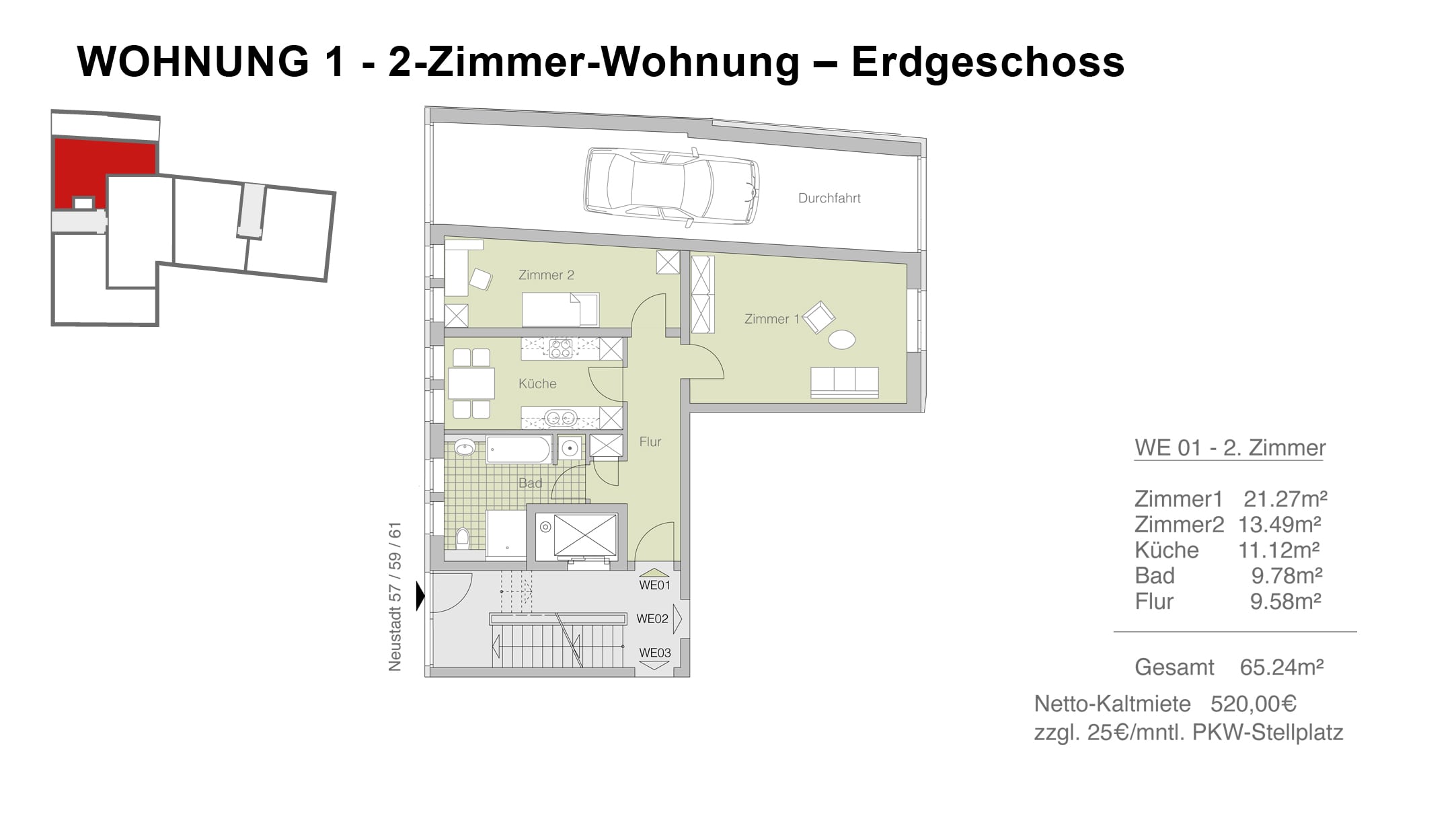 Apartment 2 - LET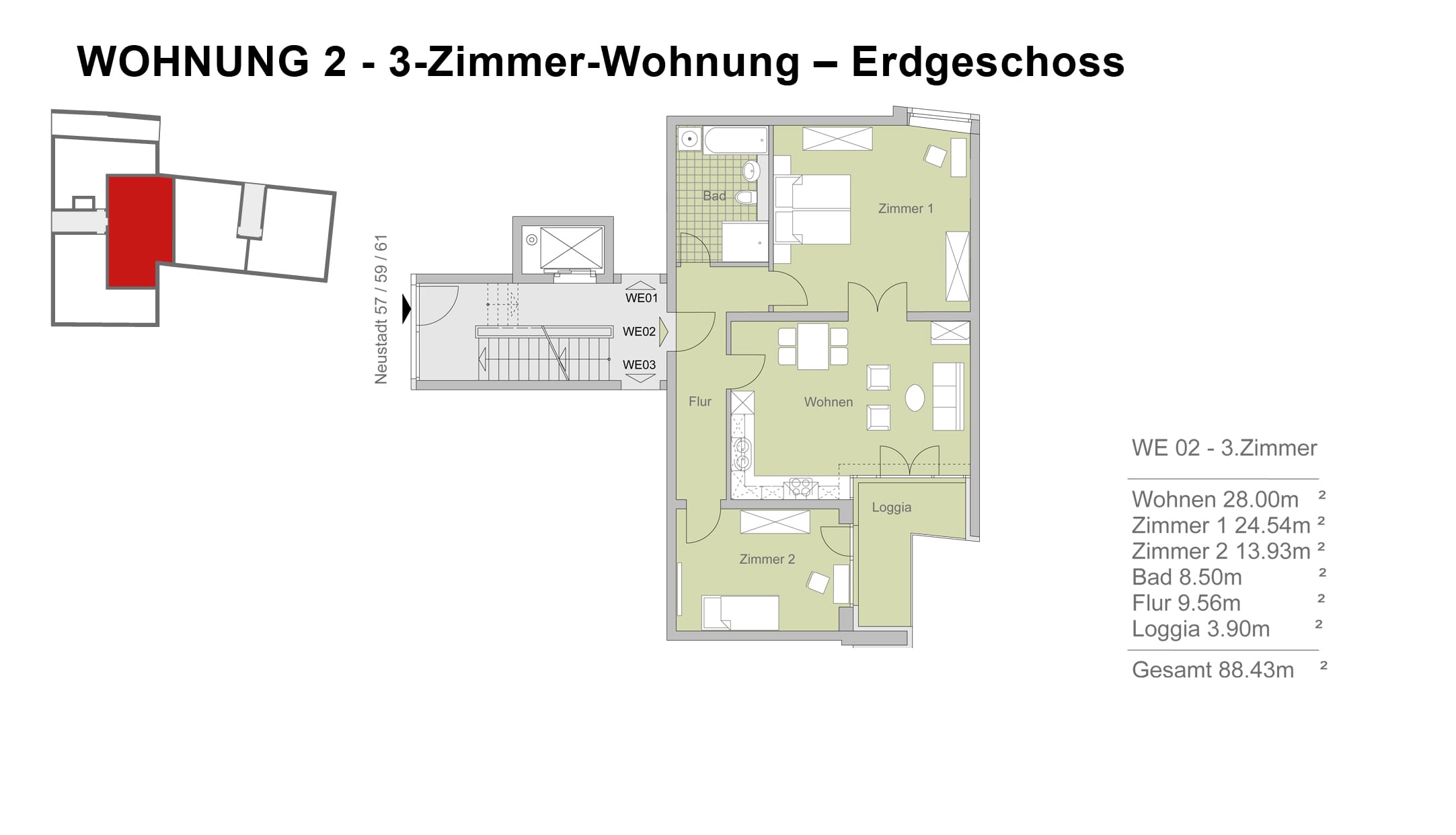 Apartment 3 - LET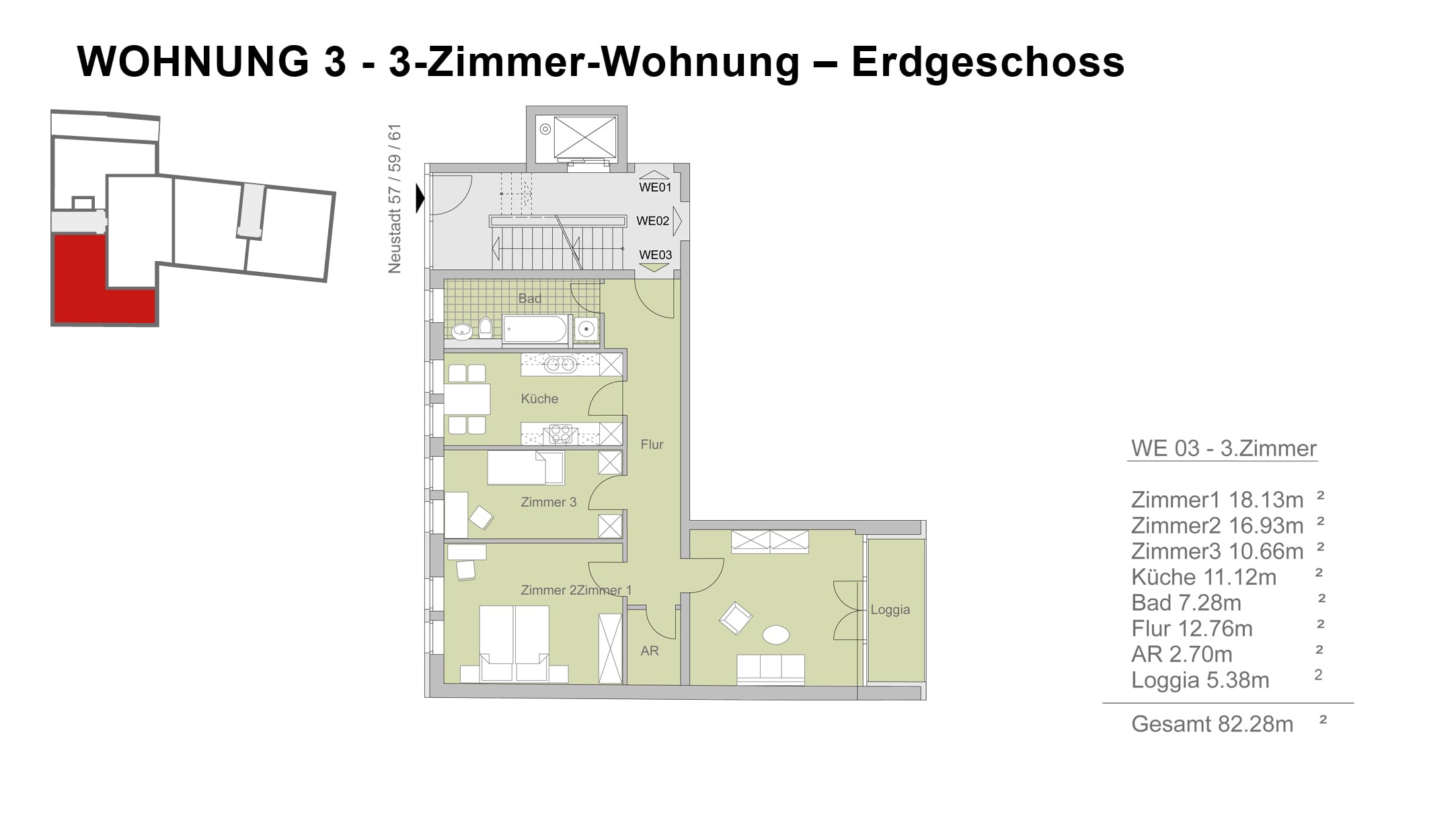 Apartment 4 - LET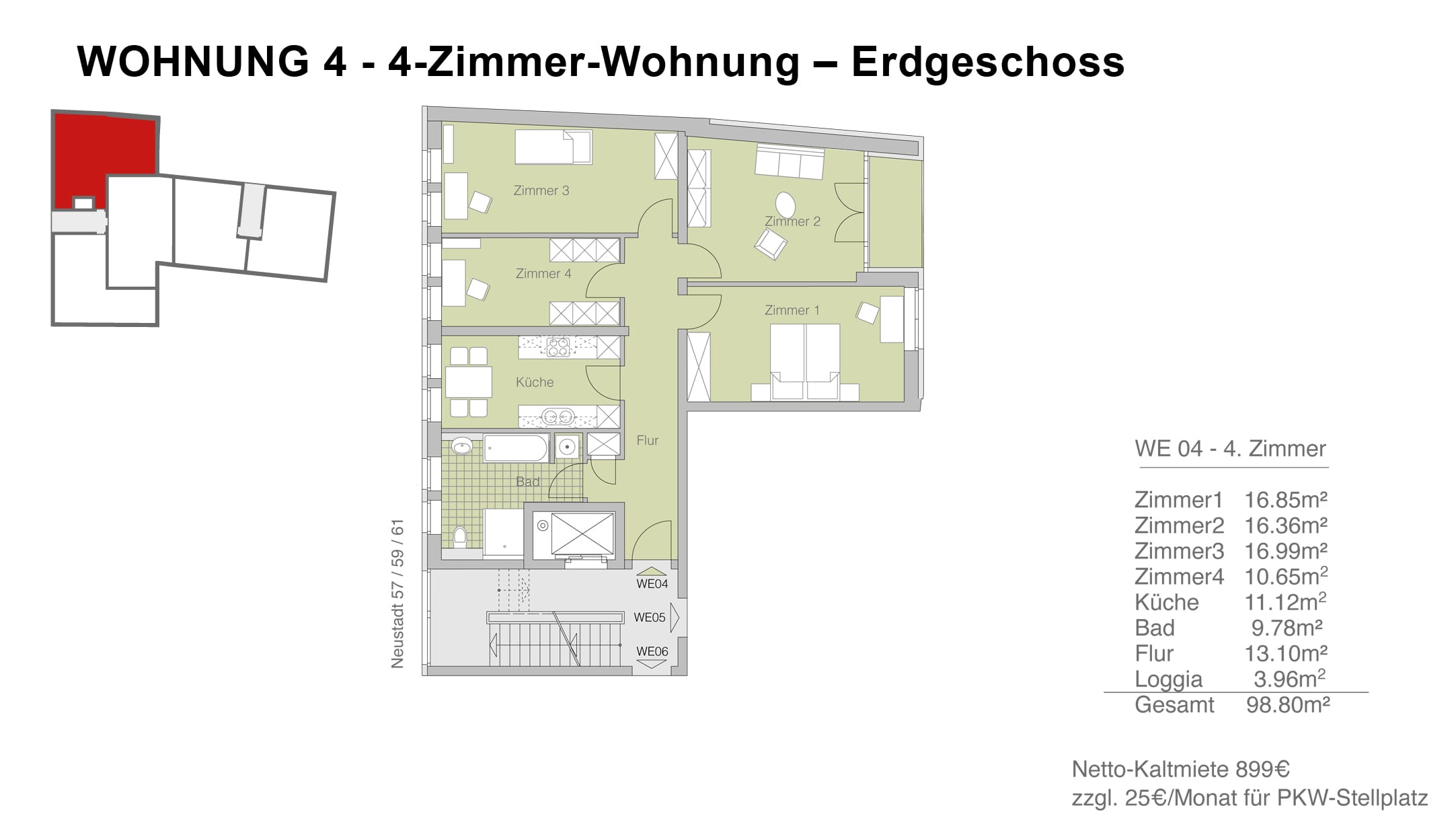 Apartment 5 - LET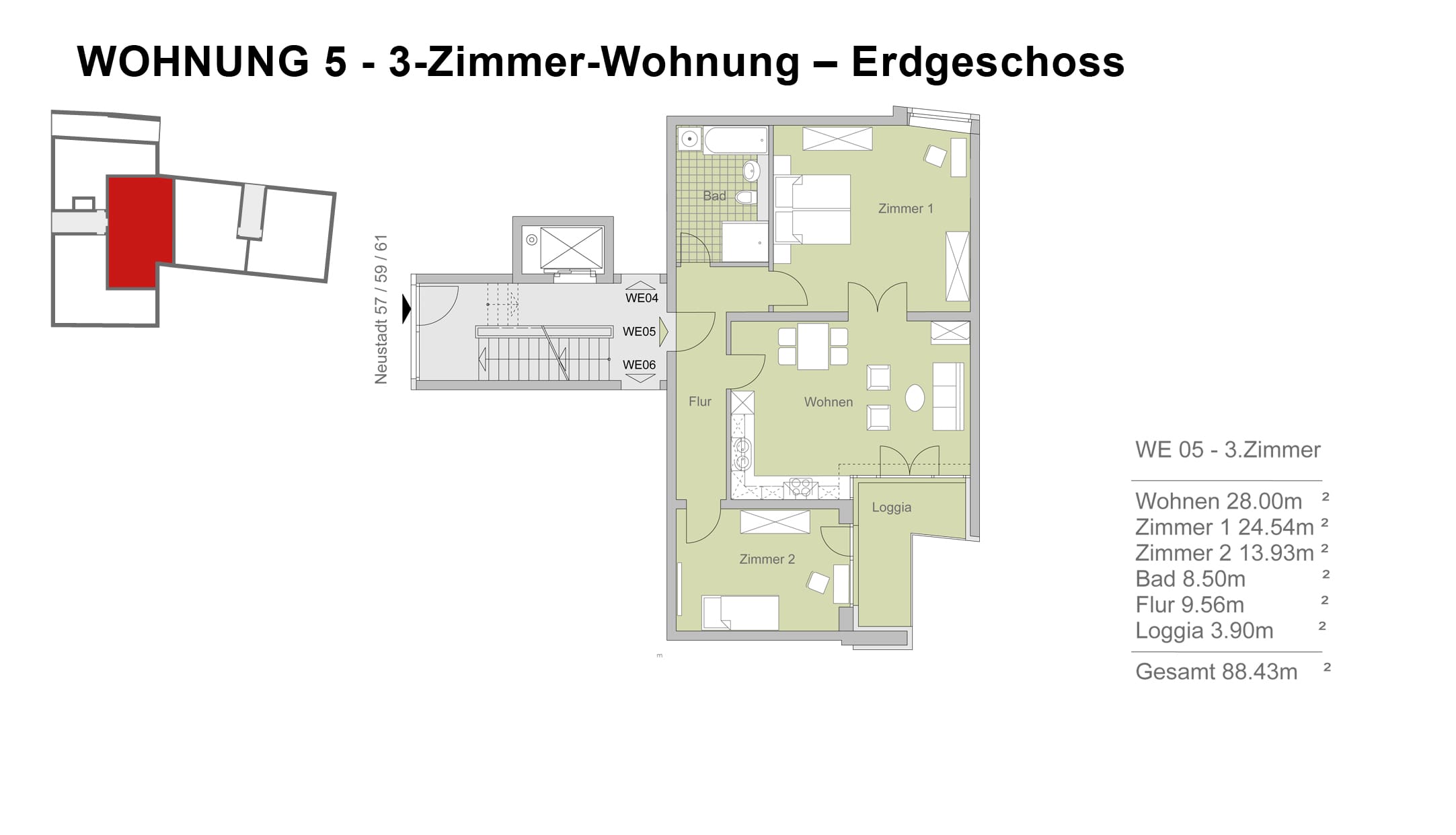 Apartment 6 - LET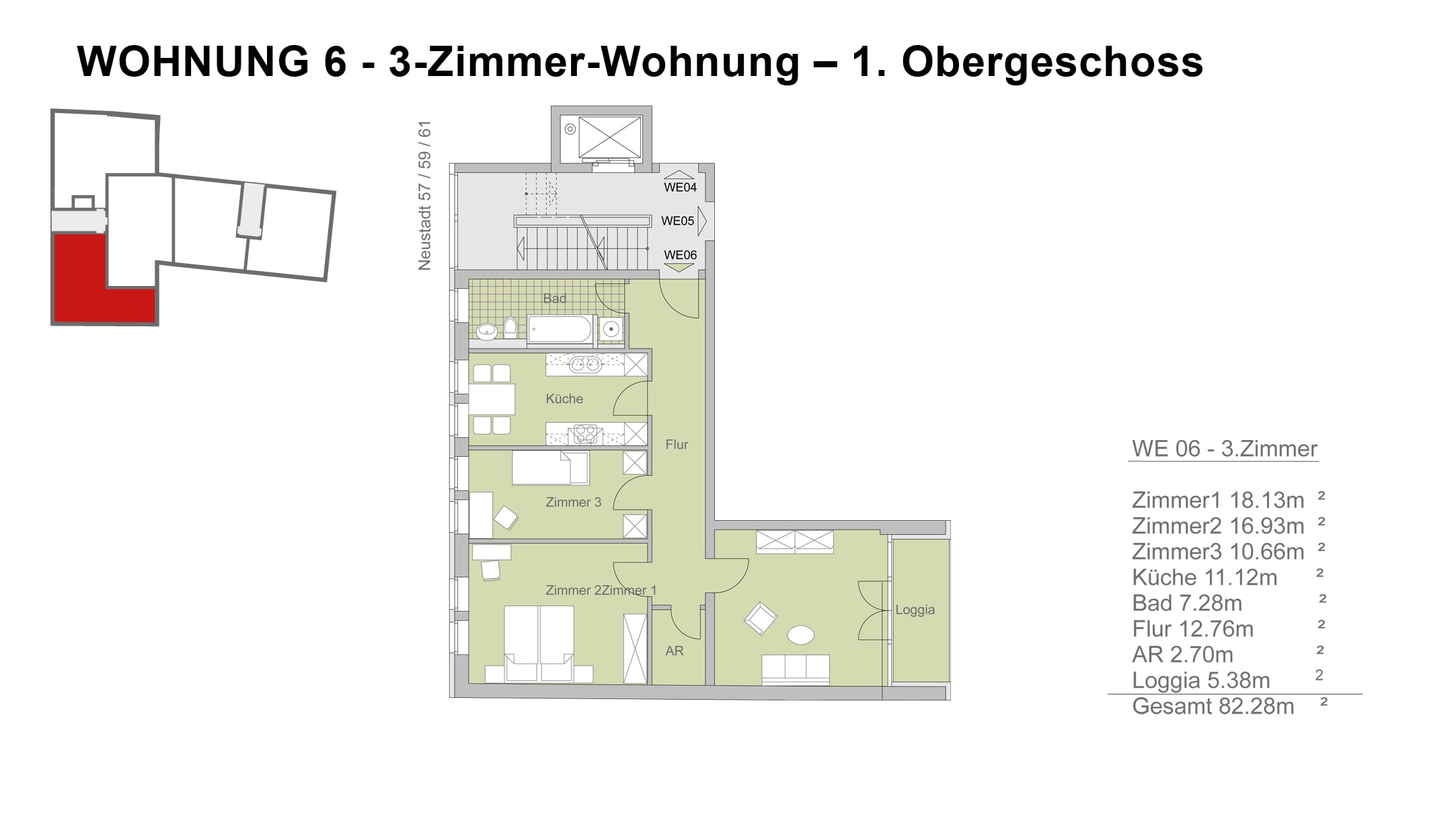 Apartment 7 - LET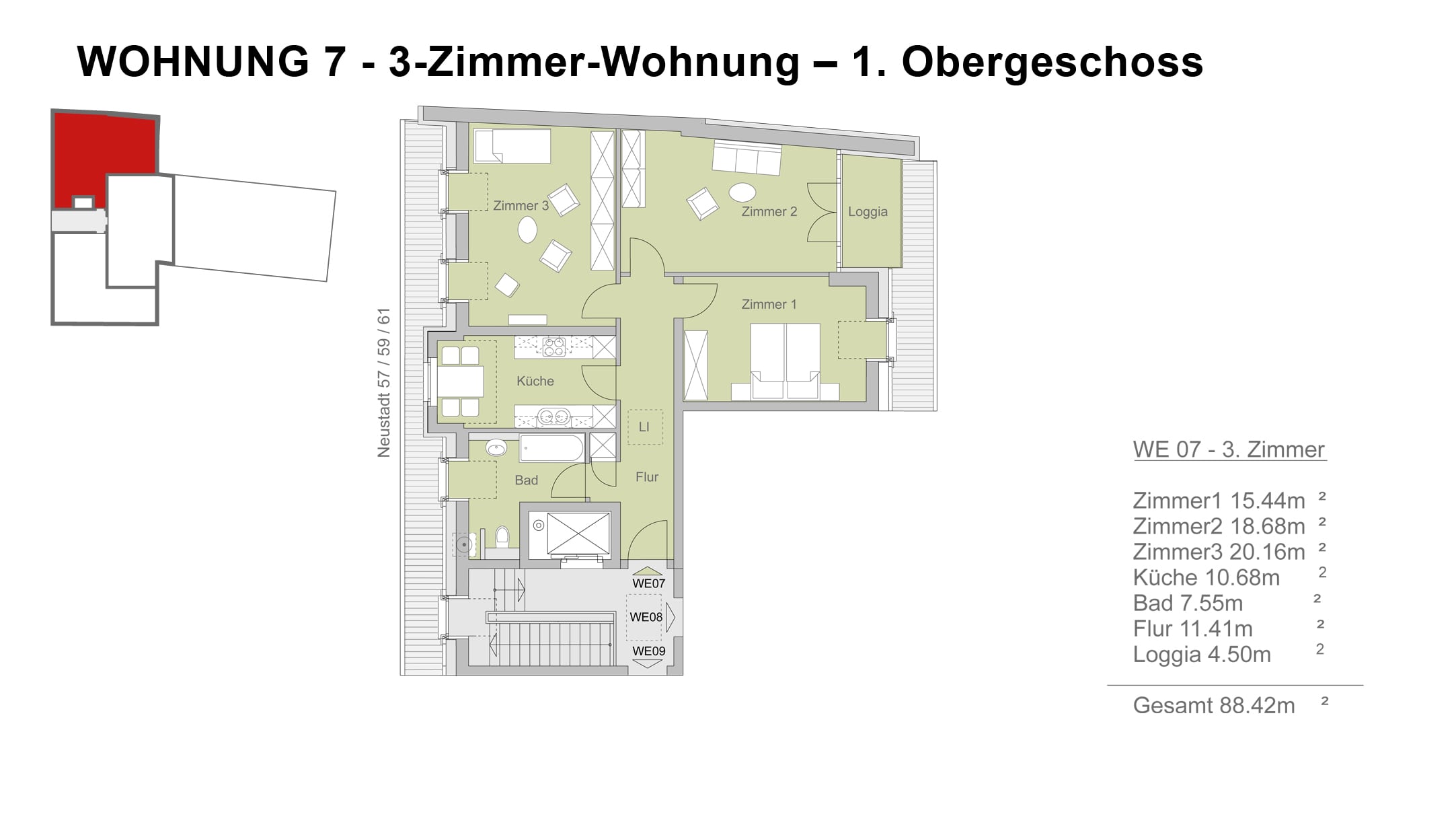 Apartment 8 - LET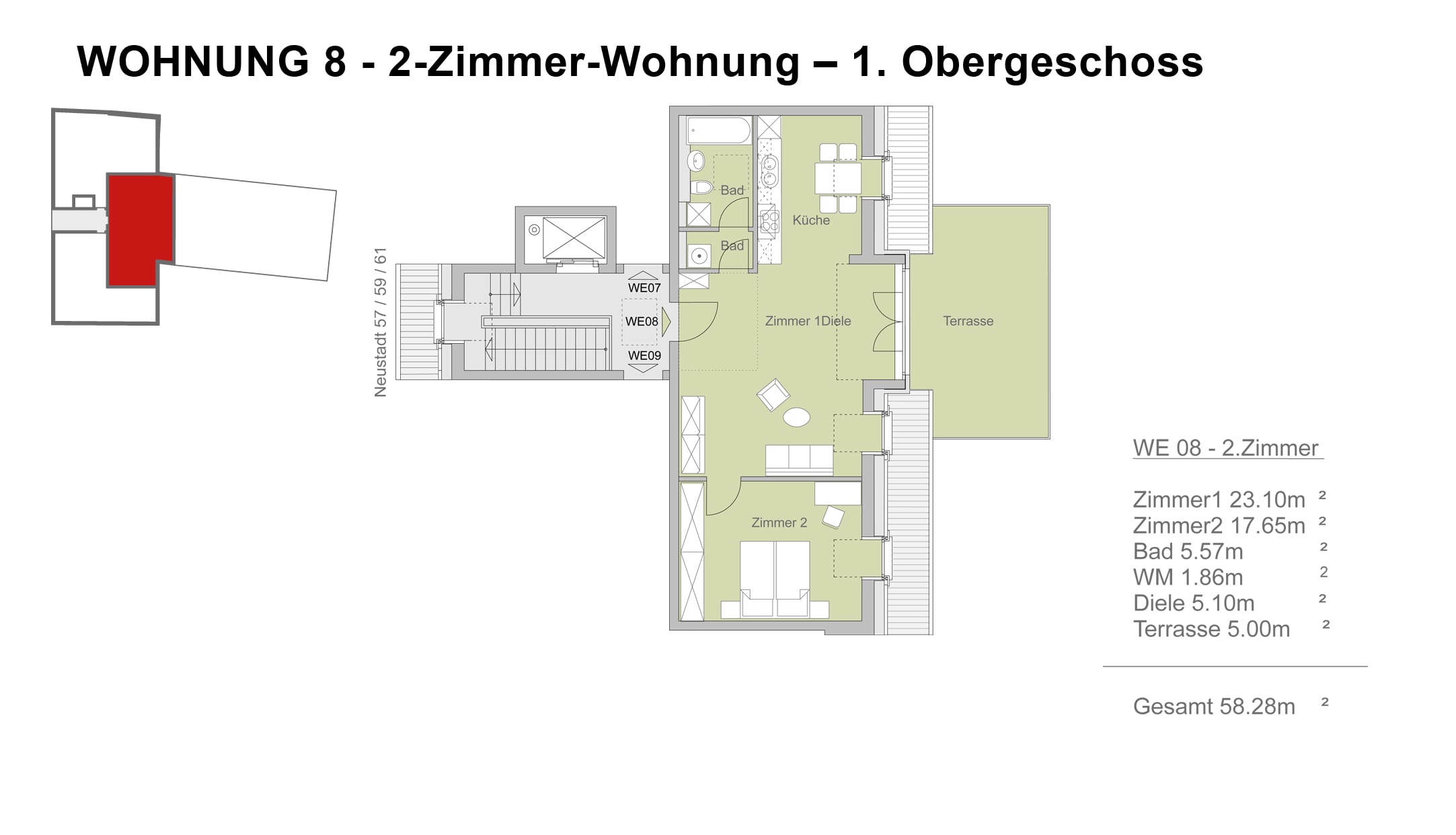 Apartment 9 - LET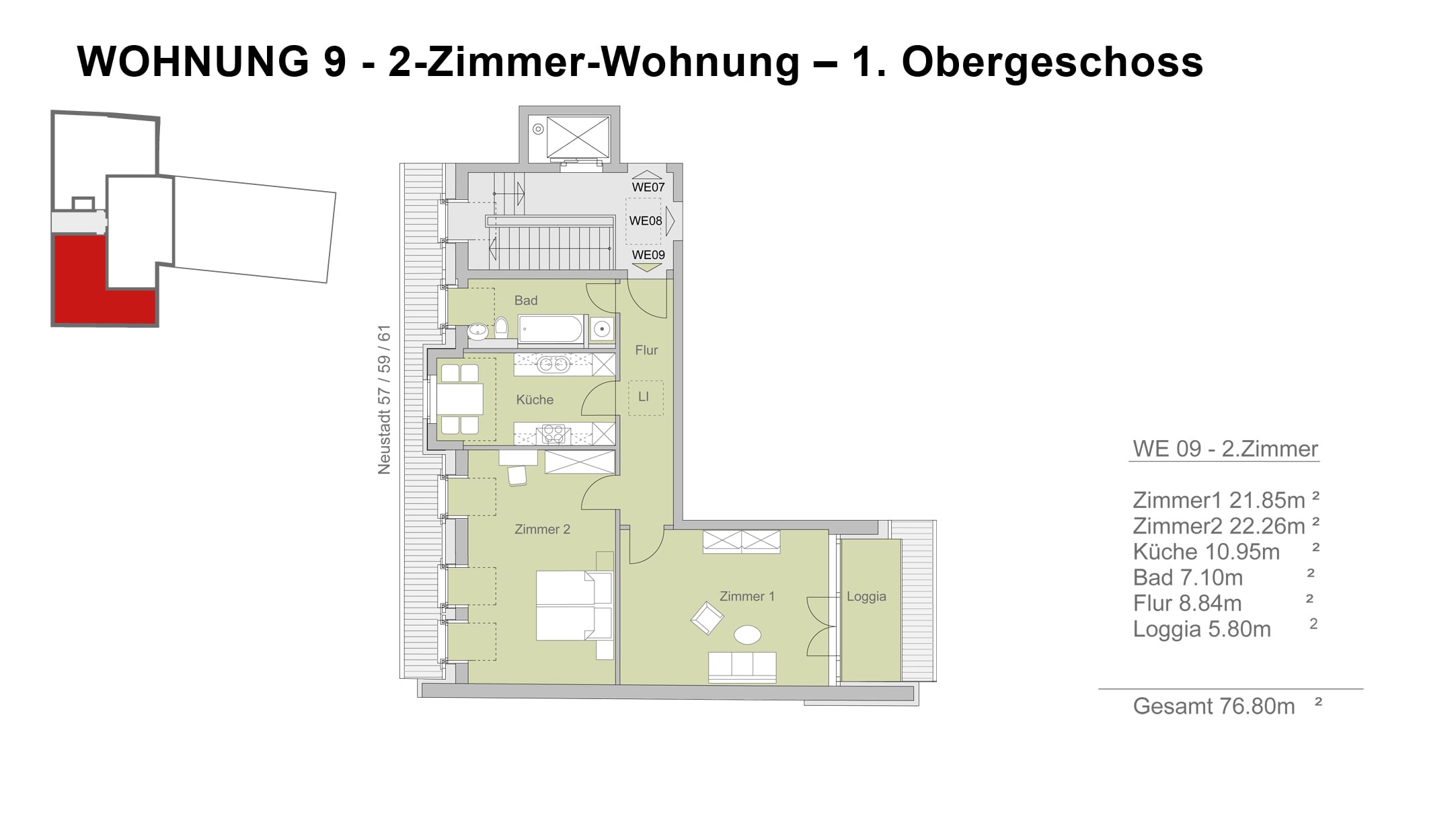 Apartment 10 - LET
Apartment 11 - AVAILABLE
Apartment 12 - LET
Apartment 13 - LET